Famous for our
Horse Hair Pottery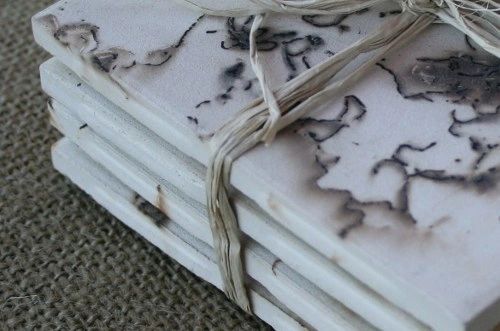 The Story of Coal Creek Clay
Mother/Daughter Team

Ingrid Craft & Rachael Schatko
About us...

Ingrid and Rachael are from a quaint town of Veedersburg, IN. Ingrid and her husband have lived there since their marriage in 1968. She is very active in the community; including fund raising for scholarships, handicap devices and local projects and special events. Ingrid has been creating ceramics for over 30 years. She has studied under master ceramicist Judy Ohmit for the past six years.

Daughter, Rachael is equally as talented. She won many awards in art shows while in high school and while attending Purdue University. She holds a degree in Fine Arts from Purdue and has studied at Herron School of Art in Indianapolis in graphic design. She had been playing in clay since she was young, but has become more serious about her pottery skills in the past few years. She now lives with her husband and 2 girls in Noblesville, IN.
Our Story...

We joined forces in 2005 creating ceramic jewelry and decided to have a home jewelry party. After a very successful show and expanding our inventory to include several pottery pieces, we decided to incorporate as Coal Creek Clay Inc. Our business now is comprised of ceramic jewelry and functional pottery. Over the past 4 years, we have exhibited in several juried shows, craft shows and festivals. In a short period of time, our mother daughter team has exceeded all expectations. As more devotees discover the beauty of our jewelry and pottery, merchants from Indiana and surrounding states are selling our unique offerings. Some examples of what we create are: Flower Frogs, Weed Purses, Oil Bottles, Lotion Bottles, Colanders and Berry Bowls, Oil Diffusers, Plates, Mugs, Pitchers, Teapots, Spoon rests, Sushi Sets, Angels and Santas, Vases, Horse Hair Pottery, Platters and Bowls to name a few.

Recently we have expanded our pottery line and have become quite famous for a unique technique called Horse Hair Pottery. This southwestern technique has been a big focus of our work in the past year. This type of pottery is created by burning horse hair into the pottery or jewelry piece with a blow torch after it comes out of the kiln, giving it a marble-like look.

We look forward to many years of "Playing in Clay" together. It's what we like to call "our therapy".